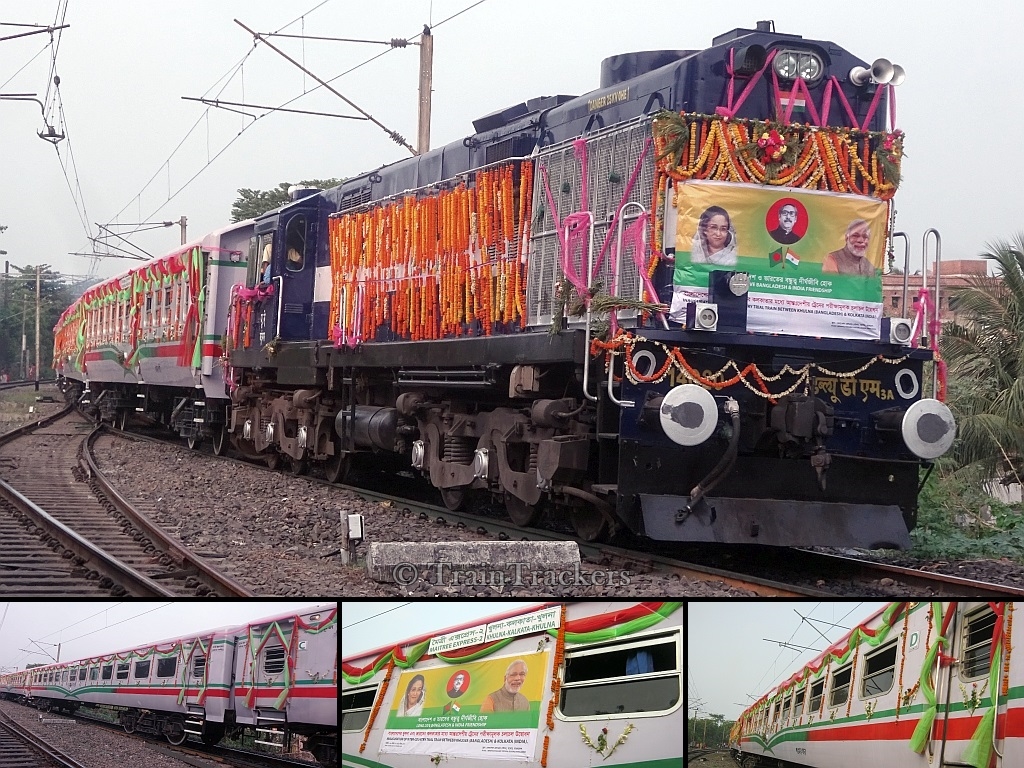 Maitree Express - 2 Inaugural Trial Run --- The Barisal Express to Khulna from Sealdah via Benapole-Petrapole route continued operation between India & East Pakistan until the outbreak of Indo-Pak war in 1965. Since then the rail link between Bangladesh & India via Benapole-Petrapole was disrupted and had never seen any cross-border trains in last 51 years.
But following the major succces of Maitree Express 1 which runs bewteen Kolkata & Dhaka (via Gede-Darshana route) since 2008, there is constant increase in patronage of the only international train of Eastern India. Due to which in late 2016, the Govt. authorites of both the nations agreed to re-open Benapole-Petrapole rail-link. As a result of which, during the visit of Bangladesh PM to India, a train from Khulna, Bangaldesh carrying officials only enters India through Benapole-Petrapole border after 51 long years on 8th April 2017 as a trial run. Team TrainTrackers feels proud to be a part of history by covering the event along with so many others including those, who have seen the then Barishal Express which used to ply through the same route between Sealdah & Khulna.
The photo above shows a beautifully decorated WDM3A of BWN was doing the honor to haul the historic trial run of Maitree Express 2 (BR rake) between Khulna & Kolkata on 8th April 2017.