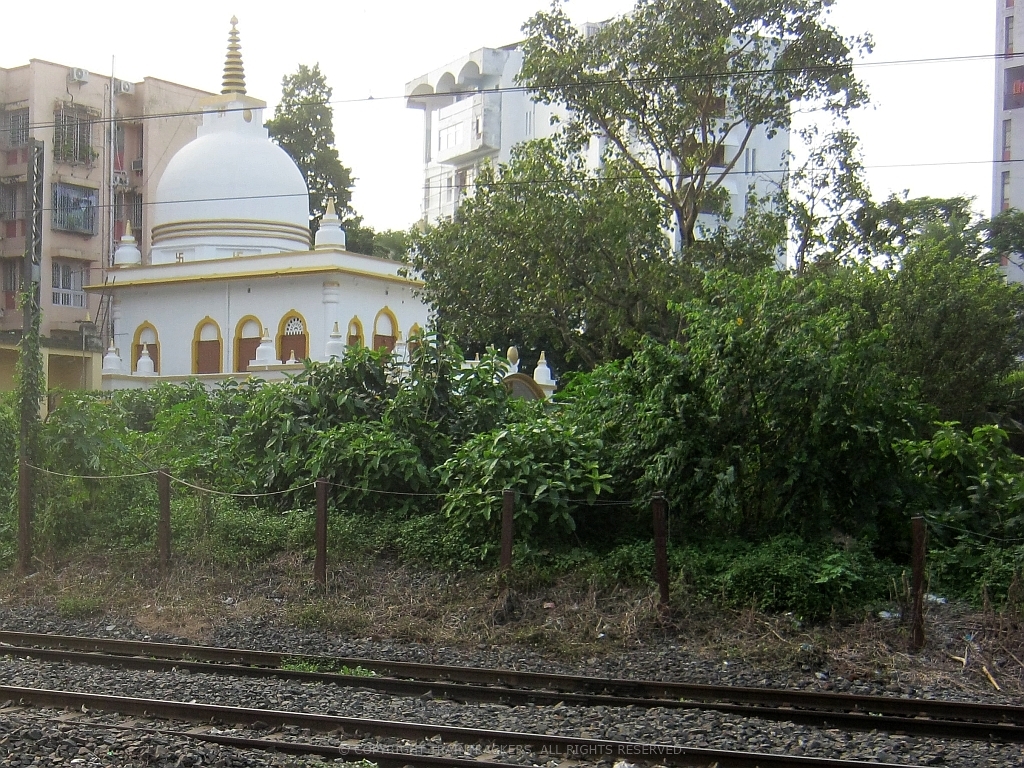 After leaving Rabindra Sarobar, while the train further moves towards Ballygunge one can notice the Japanese Temple on the left. The Nipponzan Myohoji Temple or the Japanese Buddhist Temple is a lesser known shrine to the inhabitants of the city though its historical background is rich enough to get into the must-see list of the city.
The Japanese had been practicing Buddhism since long. Nichidatsu Fujii - a Japanese monk was deeply influenced by the writings of Nichiren, a Japanese Saint. Nichiren wanted to popularise the Lotus Sutra of the Buddha in India and this thought prompted him to visit Calcutta (Kolkata) in 1931. He walked the streets of the city beating his drum and chanting "Namu Myoho Renge Kyo", which translates to "I take refuge in (devote or submit myself to) the wonderful law of the Lotus Flower Sutra". This chant or mantra may still be seen above the door of the Nipponzan Myohoji Japanese Buddhist Temple.
Fujii's endeavour caught the attention of Industrialist Jugal Kishore Birla, son of Baldeodas Birla, and he offered the Japanese monk the piece of land where the temple came up in 1935. But as WW II broke out, the people of Japanese origin who happened to be living in countries controlled by Allied powers, found themselves at receiving end. The British colonial government in India ordered all Japanese people leave the country, and had plans to take over the Japanese temple on Lake Road. But owing to a stiff resistance from Swami Dhirananda Shastri, a Hindu monk - the British ultimately backed off.
The architectural features of Calcutta's Nipponzan Myohoji Japanese Buddhist Temple are quite unique. The top resembles the design of the Sanchi Stupa and surrounding it, on the top tier are four low, Stupa-like structures. Similar smaller structures are seen on the four corners on the lower tier as well. The columns that support the roof don't conform to any classical school of architecture, as in commonly seen in many of Calcutta's older buildings. Inside, a seated idol of the Buddha is seen in white marble. In front of the temple a beautiful garden has been laid out, that looks well-tended. In the garden, a vertical pillar-like structure has Japanese inscription on it which is guarded by two golden lions.
The temple has featured in director Dibakar Banerjee's hindi feature film "Detective Byomkesh Bakshy" which released in April 2015. The residence of the current President of India - Dr. Pranab Mukherjee, is right next door.