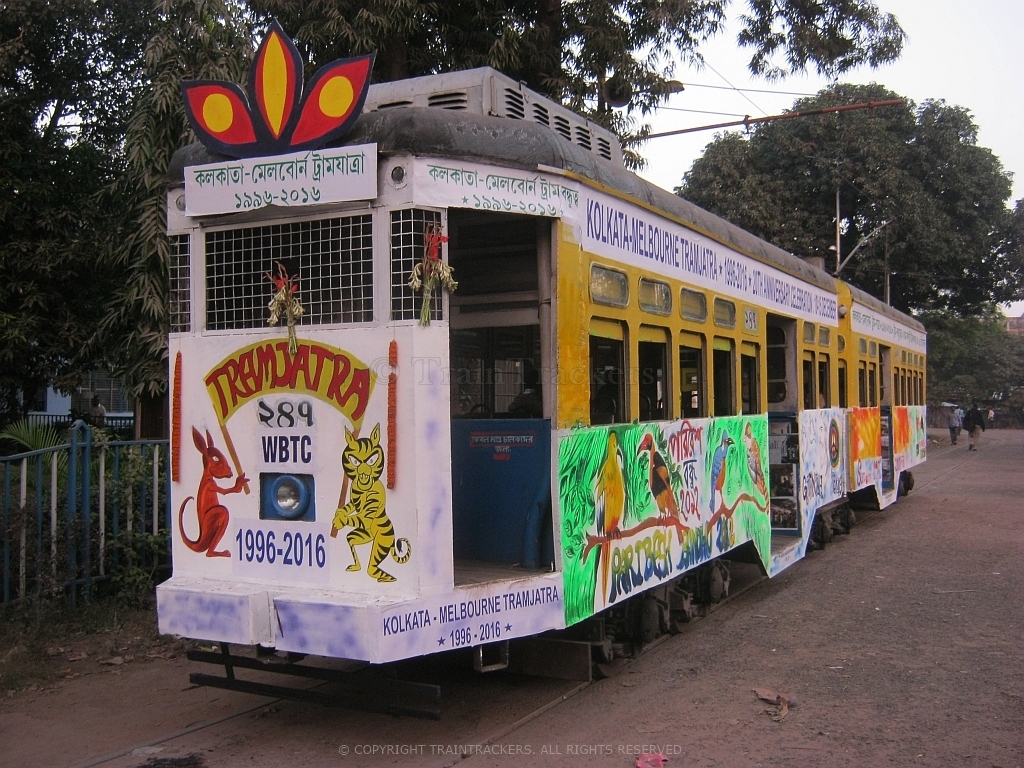 Tramjatra is a celebration of the tramway cultures that unite Melbourne and Kolkata - the only cities outside Europe that have used trams continuously since the 19th century. Since the mid 1990s tramways communities and artists have explored relationships between their cities through the medium of tramways. The Tramjatra festival is part of an ongoing exchange between Melbourne and Kolkata, based on their shared tram heritage. Retired tram conductor of Melbourne & Metropolitan Tramways Board Mr. Roberto D'Andrea has been back and forth between India and Australia for a cross-cultural commitment to trams - not just as a practical means of transport, but as a way of life.
Tramjatra binds together two cities at opposite ends of the socio-economic table. And that's what trams do. They bring people together. Unlike trains, trams wait for passengers, they respond to their wishes. Passengers are not divided by carriages. In the context of increasing debates about sustainability and the impacts and processes of globalisation, Tramjatra makes new connections through a public arts practice of inter-cultural dialogue. Over the past decade Kolkata's struggling tramways have faced a persistent threat of closure and the operation of Melbourne's tramways has been privatised and automated. By traveling between two different urban realties, Tramjatra provokes both a local and global engagement in the challenges of moving and being moved in contemporary urban life.
The 20th anniversary celebrates the tramways friendship between these two cities and, to celebrate the occasion, trammies, artists, and passengers have decorated the interior and exterior of trams across Melbourne and Kolkata. In the photo a WBTC Tram # 247 was decorated for the occssion poses at Esplanade on 15th December 2016. Photographed by Roy.